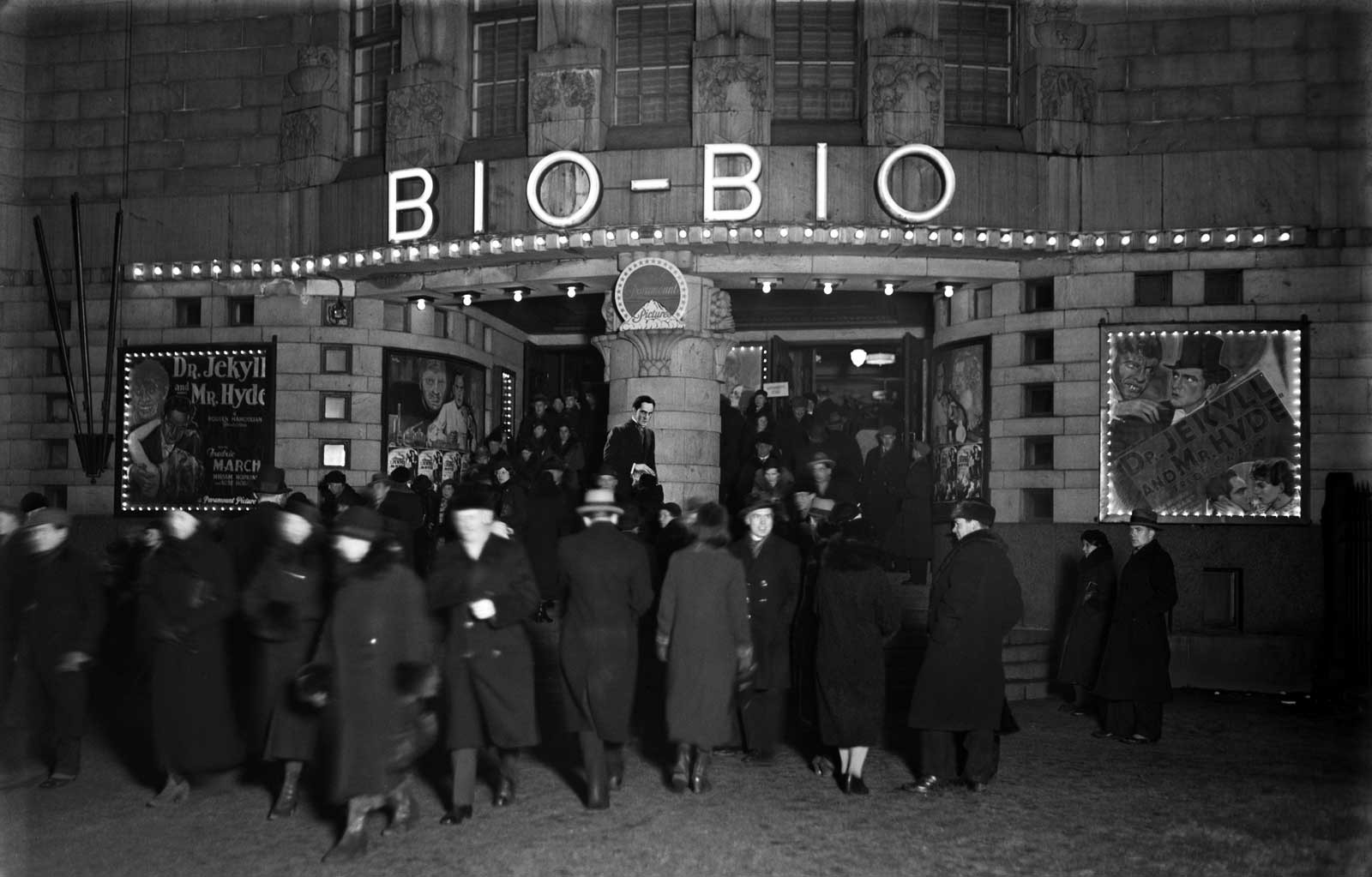 Helsinki City Museum's films
The City Museum programming includes some 100 movies about Helsinki. Their length varies from ten minutes to two hours and they are shown daily, non-stop at Kino Engel, Sofiankatu 4. Entrance to the movies is always free of charge.
Most of the movies are in Finnish. All available films and the film schedules can be found at the corresponding Finnish web page.
PRESENTATION OF THE ENGLISH-LANGUAGE FILMS
FOCUS ON ALVAR AALTO
Alvar Aalto (1898–1976), a member of the Finnish Academy, was as versatile as he was brilliant. He was not only an architect but also a versatile designer, notable of furniture and a painter – in a word, a great artist. He can justifiably be considered one of the most gifted architects of this century. (18 min)
HELSINKI TIME
The short film tells the story of Helsinki, how the people together built a small rural village into a modern metropolis, the heart of the nation. The most important events in the history of the city are presented in the film. (27 min)
HELSINKI, FOR EVER
Helsinki, for ever is a montage film on the city of Helsinki by the award-winning Finnish film director and writer Peter von Bagh. The film is a portrait of Helsinki and its "soul", as well as an essay on Finnish culture in general. Its collage of best Finnish film, fiction and documentary alike over a period of a hundred years, produces a dazzlingly original film in its own right.
HELSINKI – WITH LOVE
This video was produced to complement the exhibition "Helsinki Horizons" at the Helsinki City Museum. It shows the history of Helsinki from the aspect of the business community, that is trade, industry, port, navigation and city transport. All of which have enabled Helsinki to grow, have kept the population mobile and given them work, bread and cakes. The video shows that history can be fun. (34 min)
LOOKING FOR THE REAL HELSINKI
Helsinki is a city of surprisingly many facets and faces, a city of alluring contrasts. It offers the best of both worlds big and small: its modest size makes it easy to get around and find – and do – what you want.
Helsinki is a rich mix, where traditional eastern exotica meets contemporary western ways; where untouched nature becomes vibrant European capital; where colourful history enriches the dynamic urban centre of tomorrow. (4 min)
ULTIMA THULE. THE EDGE OF THE WORLD
Ultima Thule follows the main lines of Finland's political evolution and cultural development. The Kings of Sweden and the Tsars of Russia were the rulers of the land before Finland declared itself independent in 1917. As early as the Bronze Age Finland was the most northerly point for western and eastern European cultural influences. (30 min)