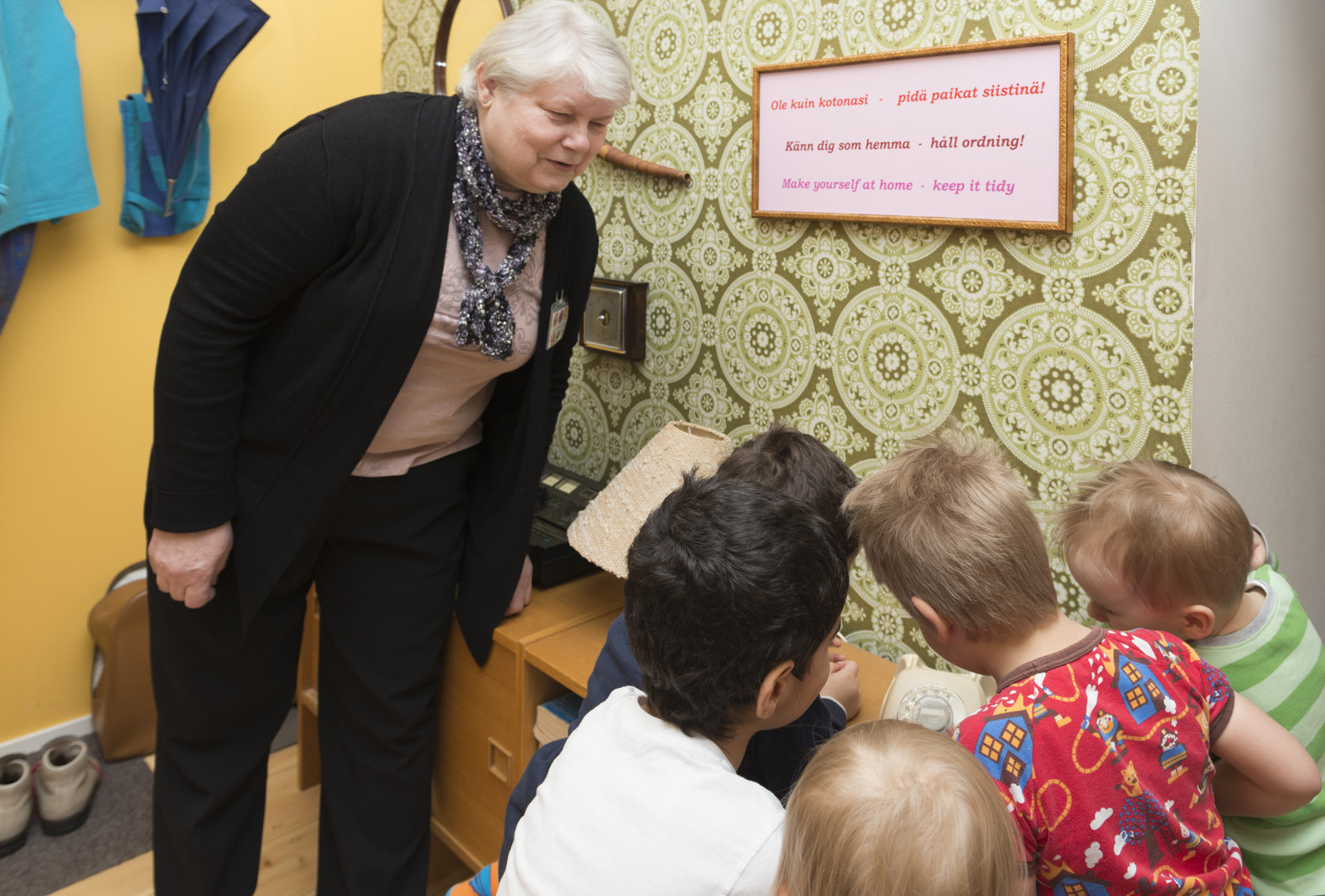 Volunteers
Museum grandmas and grandpas
Meet grandma or grandpa in Children's Town at Helsinki City Museum on weekends. Volunteer museum grandmas and grandpas work a couple of three-hour shifts per month. Each of them has their own, personal way of meeting the visitors: some show how to knit a sock, others read out rhymes or present the treasures of Grandma's House from the 1970s.
Other volunteer work
In Children's Town, volunteers can also act as schoolmasters of an old elementary school or 18th-century matrons, depending on their interests.
The Helsinki Bites exhibition features "museum buddies" with whom visitors can share the memories and thoughts inspired by the exhibition. Museum buddies also help visitors with doing image searches at the Picture Browsery. In addition, the museum offers a range of events where you can participate as a volunteer.
Contact us
If you want to become a museum grandma or volunteer at the city museum in other ways, please contact us for an interview. Please note tasks require Finnish language skills.
Anna Finnilä, Museum Educator, tel. +358 (0)9 3103 6632 or anna.finnila@hel.fi.
Jere Jäppinen, Researcher, tel. +358 (0)9 3103 6505 or jere.jappinen@hel.fi.