Books and records
Helsinki City Museum publishes books, records and other products telling stories about Helsinki and its past both for adults and children. The most extensive collection of museum publications is available in the Museum shop. You can inquire from the Helsinki City Library about items which have been sold out. Welcome to explore our selection!
A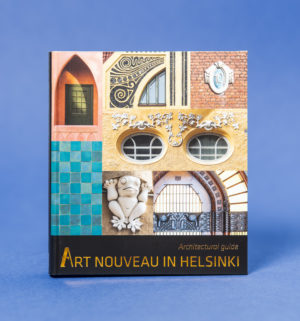 Art nouveau in Helsinki – architectural guide
Johanna Björkman, Petteri Kummala, Mikko Lindqvist, Anne Salminen, Sari Saresto, Marikit Taylor
Helsinki is a globally unique art nouveau city with its astonishing 600 buildings that represent this style – a number exceeding that of Barcelona or Brussels, to name a few. These architectural highlights are becoming increasingly popular amongst both tourists and the city's residents. and the city's diverse and multi-layered architecture invites you to take a stroll and share your pictures on social media.
For a long time, however, no printed guide on Helsinki's art nouveau has been available to accompany excursions around the city. That is why Helsinki City Museum has created a practical guide to the city's architecture, which makes it easy to find your favourites from amongst the cornucopia of art nouveau buildings and milieus.
The book contains a selection of nearly 200 sights. In addition to more popular monuments, such as the Pohjola Insurance Building and the National Museum, the guide includes a number of residential buildings, from the majestic stone-built blocks in Katajanokka to the mansions in Eira and wooden buildings in Vallila, as well as schools, churches, hospitals, and commercial and industrial buildings, all integral elements of Helsinki's urban landscape.
The guide begins with an introduction to the birth and characteristics of art nouveau in Helsinki, the main designers and their backgrounds, and the elaborate features and decorative motifs that can be seen on the building facades. Old and new images paint an in-depth picture of art nouveau Helsinki's past and present.
26 €
D
Digging around in Helsinki's past – Urban archaeology in cartoons
In 1995, the renovation of the Government Palace uncovered the nearly 200-year-old market square, beneath the cobble-stones of today's Senate Square. Beneath the city centre lies hidden an unknown Helsinki, a small town from the period of the Swedish reign, introduced in this cartoon book. Join our City Museum archaeologist on a tour through Helsinki's 17th and 18th Century houses, yards and gardens.
Helsinki City Museum 2007.
EUR 5
F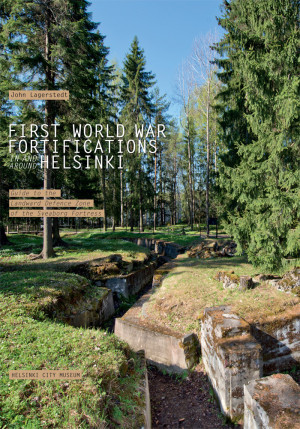 First World War Fortifications in and around Helsinki. Guide to the Landward Defence Zone of the Sveaborg Fortress.
This tour guide presents around 20 intriguing landward defence zones in Helsinki, Espoo, and Vantaa area. Explore old trenches, machine gun nests, and mined rock caves!
Helsinki City Museum 2015.
EUR 25
P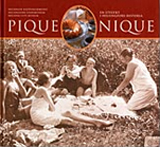 Pique nique – An Excursion into the history of Helsinki
Narinkka 2000.
Sold out.
S
Sederholm House
A guide of the basic exhibitions held in the Sederholm house during 1995–1999. It's an all-round introduction to the 18th century Helsinki through the story of Johan Sederholm.
Helsinki City Museum 1997.
SOLD OUT
T
Tarinoita ratikoista
Tarinoita ratikoista is a book full of fascinating information about the history of tram traffic in Helsinki. Each era features a spread with pictures and quick facts that deal with the real events behind the stories. The book also includes answers to tricky questions often asked by children, such as 'How much does a tram weigh?' For the book, Helsinki day-care groups also told what children would like to know about trams.
The stories are written by curator Anna Finnilä and the illustrations are by illustrator and art teacher Jonna Jylhä. Together, with a team at the Helsinki City Museum, they have compiled information and memories of Helsinki trams from archives and industry publications, interviewed former tram drivers and conductors, and dug up treasures from the museum collections to delight the readers.
Into & Helsinki City Museum, 2022.
22 €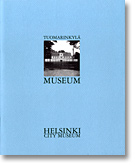 Tuomarinkylä museum
Anna Finnilä, Anna-Maria Åström, Marianne Schauman-Lönnqvist
This book presents Helsinki City Museum's former museum, Tuomarinkylä manor, along with it's history and culture.
Helsinki City Museum 1997.
SOLD OUT
W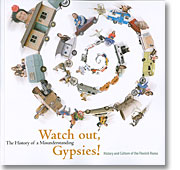 Watch Out, Gypsies! The History of a Misunderstanding.
This richly illustrated exhibition publication offers in-depth information about the Finnish Roma, whose history and culture are in many ways unique. The book is also available in Swedish and Finnish.
Helsinki City Museum 2009.
SOLD OUT