Night of the Sciences: Speeches on sex work
On the Night of the Sciences, Helsinki City Museum will host a conversation on sex work. The event will start with lectures from historian Antti Häkkinen and sociologist Niina Vuolajärvi. The lectures will be followed by a panel discussion featuring sociologist and MP Anna Kontula and sex worker, sexual therapist and Chair of the Board of Sexpo Tiia Forsström. The panel will be moderated by journalist and non-fiction author Paula Tiessalo.
Over the course of the evening, you can also visit the exhibition Hoes – Voices in Sex Work on the fourth floor. The museum will be open until 21:00. The event will be held in Finnish, free entry. See you there!
The event will be streamed live and you can also follow the discussions via the City Museum's YouTube channel.
Lectures:
18.00 Antti Häkkinen "Seksityön historiaa Helsingissä" (History of sex work in Helsinki)
18.30 Niina Vuolajärvi "Riistoa vai vapautumista? Seksityön todellisuus Suomessa" (Exploitation or liberation? The reality of sex work in Finland)
19.00 break
19.15 panel discussion, Antti Häkkinen, Niina Vuolajärvi, Anna Kontula and sex worker Tiia Forsström. Panel moderated by journalist Paula Tiessalo.
—
Presentations:
Tiia Forsström is a sex worker, sexual therapist and Chair of the Board of Sexpo.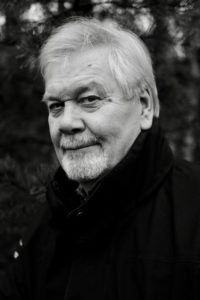 Antti Häkkinen is a Docent in Social History at the University of Helsinki. He has researched and taught economic and social history since the 1980s. His special interests include poverty, prostitution, ethnic relations, social crises as well as family and extended family and his research approaches are oral history, social network analysis and life course analysis.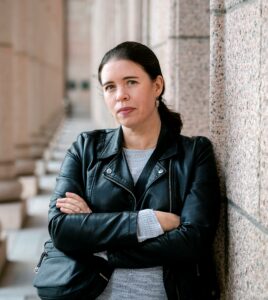 Anna Kontula (1977–) is a sociologist, author, Member of Parliament for the Left Alliance and member of the Pirkanmaa County Council from Valkeakoski. She is particularly known for her views on class, power structures, changes in workforce, human rights and feminism as well as her alcohol and narcotics policy.
Master of Political Sciences, non-fiction author Paula Tiessalo has interviewed Finnish sex work customers for her book Rakkautta rahalla (Love for money). The book identifies the responsible customers and examines why they buy sex services and what these paid interactions mean to them. Tiessalo is a journalist and she has also studied to become a sexual therapist.
Niina Vuolajärvi is a sociologist and an associate professor of immigration at the London School of Economics. In her research, she examines the intersection of immigration and sex work.
Introduction to the lecture by Niina Vuolajärvi:
Is sex work female exploitation or sexual liberation? What does it mean to view sex work as work? Who does sex work in Finland and under which conditions? In her talk, Niina Vuolajärvi will answer these questions. Her lecture is based on her doctoral studies, which involved interviews with more than 200 sex workers in the field.