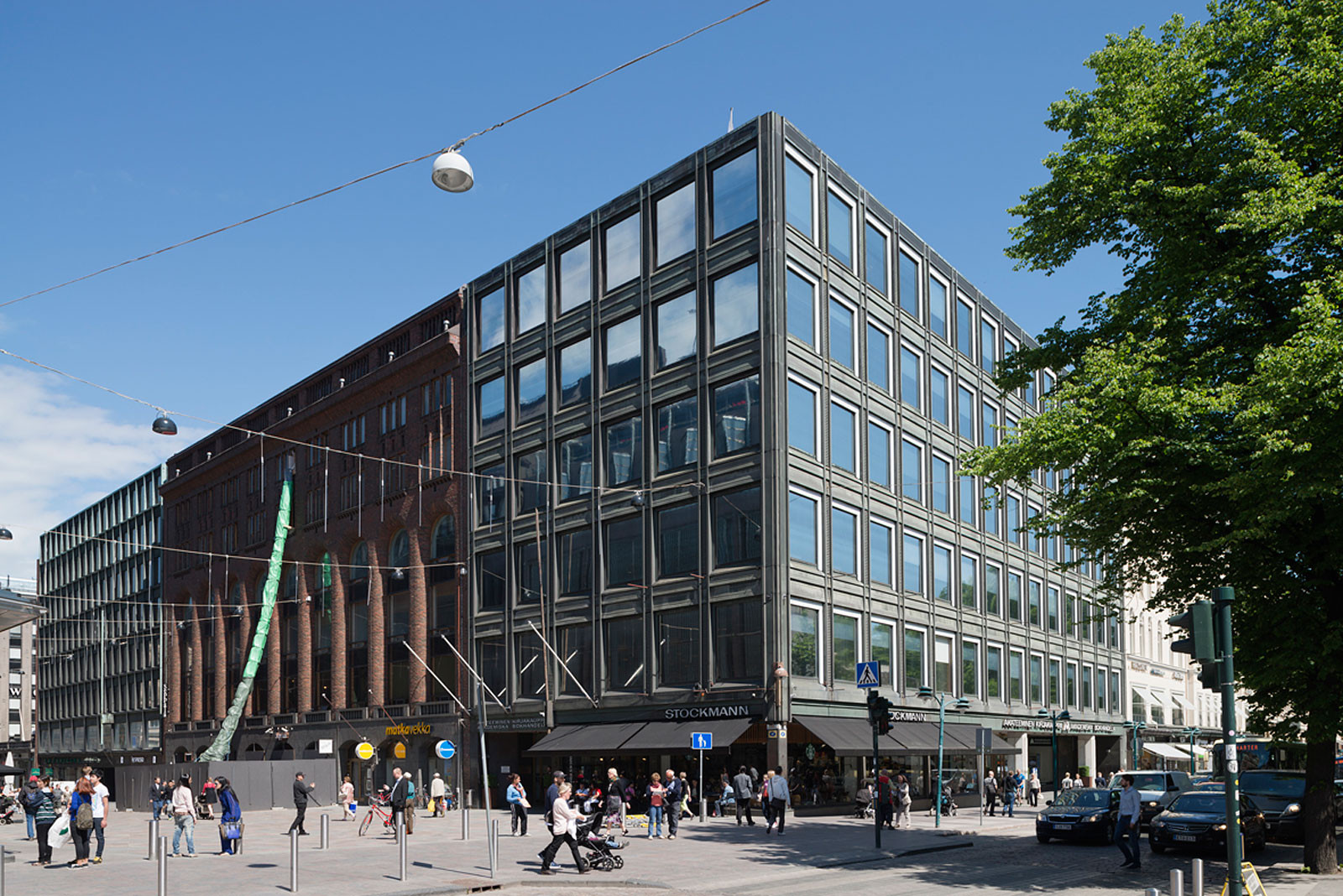 Cultural environment
Note! You can view statements by the Helsinki City Museum here (in Finnish).
The buildings and environments from different times are our shared treasure in Helsinki. In addition to the Empire-style centre and art nouveau buildings, there are many important sites in 1950s suburbs and 1980s shopping centres, for example. One of the tasks of the City Museum is to make sure that buildings of different ages, interiors and distinct districts are preserved for posterity.
Buildings and built environments are usually protected through the means of city planning based on the Land Use and Building Act. Helsinki has over 4,000 buildings protected by the town plan. Protected buildings and environments must be preserved in the condition required by the protection. Any repairs and alterations must be made without jeopardising the site's cultural-historical value.
The City Museum acts as the building conservation authority in Helsinki and Central Uusimaa. This means that the museum prepares statements and memoranda concerning city planning and renovation of buildings. This is a way for the museum to express its opinion on whether the planned changes allow for the preservation of the valuable features of buildings and environments.
The City Museum is responsible for the conservation of buildings and environments of cultural-historical value in Helsinki and, in its role as the Central Uusimaa Regional Museum, also in Hyvinkää, Järvenpää, Kauniainen, Kerava, Nurmijärvi, Tuusula and Mäntsälä. The protection of relics in Helsinki and Central Uusimaa also falls under the purview of the City Museum. For Espoo and Vantaa, city museums take care of preserving cultural environments in their area of operation as per the agreement.
The Finnish Heritage Agency, on the other hand, supervises the conservation and repair of buildings owned by the state, the university and the church (sites in accordance with the Church Act and protected churches built after 1917). The Finnish Heritage Agency also preserves buildings protected by the Act on the Protection of the Built Heritage.
Cultural environment programme 2020-2022
The cultural environment programme launched by the City Museum details how valuable cultural environments are to be taken into consideration, preserved and utilised as a resource amidst the city's constant changes. The objective of the programme is to convey information concerning the cultural environment and help people identify its special characteristics. Cultural environments can be utilised in operations such as developing the image of a city district, promoting residents' independent activities and cultural environment education. The programme aims to create an urban planning tool that can be used to reduce antagonism and increase mutual understanding. The work is also being carried out with residents by surveying their relationship with the cultural environments of Helsinki, and by sparking interest in the use, maintenance and preservation of people's own residential areas and Helsinki in general. Read more: Cultural environment programme
Researched information on the changing city 
The museum studies the changing city by conducting inventories (in Finnish), for example. An inventory refers to the documentation of the history, development and current status of a certain area or building type by means of photography and by studying old drawings and documents. Inventories of different districts, stairwells, allotments and post-war commercial buildings, for instance, have been completed thus far.
Archaeology at the City Museum 
The museum archaeologists make sure that valuable memories form the past are not lost as Helsinki or the municipalities in Central Uusimaa build and excavate in areas of archaeological interest. Archaeological sites are examined and documented and any findings are recovered to preserve information on history for future generations. Read more about archaeology at the Helsinki City Museum.
Contact information for the cultural environment team:
Johanna Björkman
Deputy Head of Cultural Environment
+358 (0) 9 310 36473, +358 (0) 40 334 7014
johanna.bjorkman(at)hel.fi
Markku Heikkinen
Archaeologist
+358 (0) 50 427 4876
markku.heikkinen(at)hel.fi
Heini Hämäläinen
Archaeologist
+358 (0) 40 334 5521
heini.hamalainen(at)hel.fi
John Lagerstedt
Archaeologist
+358 (0) 9 310 28328, +358 (0) 40 141 8065
john.lagerstedt(at)hel.fi
Lindqvist Mikko
Architect
+358 (0) 9 310 36972
mikko.lindqvist(at)hel.fi
Jaana Perttilä
Repair and Restoration Expert
+358 (0) 9 310 36503
jaana.perttila(at)hel.fi
Elina Riksman
Repair and Restoration Expert
+358 (0) 9 310 28642, +358 (0) 40 194 1349
elina.riksman(at)hel.fi
Anne Salminen
Researcher
+358 (0) 9 310 36501, +358 (0) 40 334 7012
anne.salminen(at)hel.fi
Sari Saresto
Project Manager for the Cultural Environment Programme
+358 (0) 9 310 36483, +358 (0) 50 375 6846
sari.saresto(at)hel.fi
Juha Vuorinen
Researcher
+358 (0) 9 310 36940, +358 (0) 40 503 1834
juha.h.vuorinen(at)hel.fi
The repair advice service 
The City Museum provides advice on renovating old buildings and information on building history. The museum also provides contact details for experts specialising in repair and construction work and architects specialising in repair planning.
City museum repair advice service (in Finnish)
Finnish Heritage Agency repair instructions (korjauskortisto) (in Finnish)
Image: Helsinki City Museum / Jaana Maijala, 2014