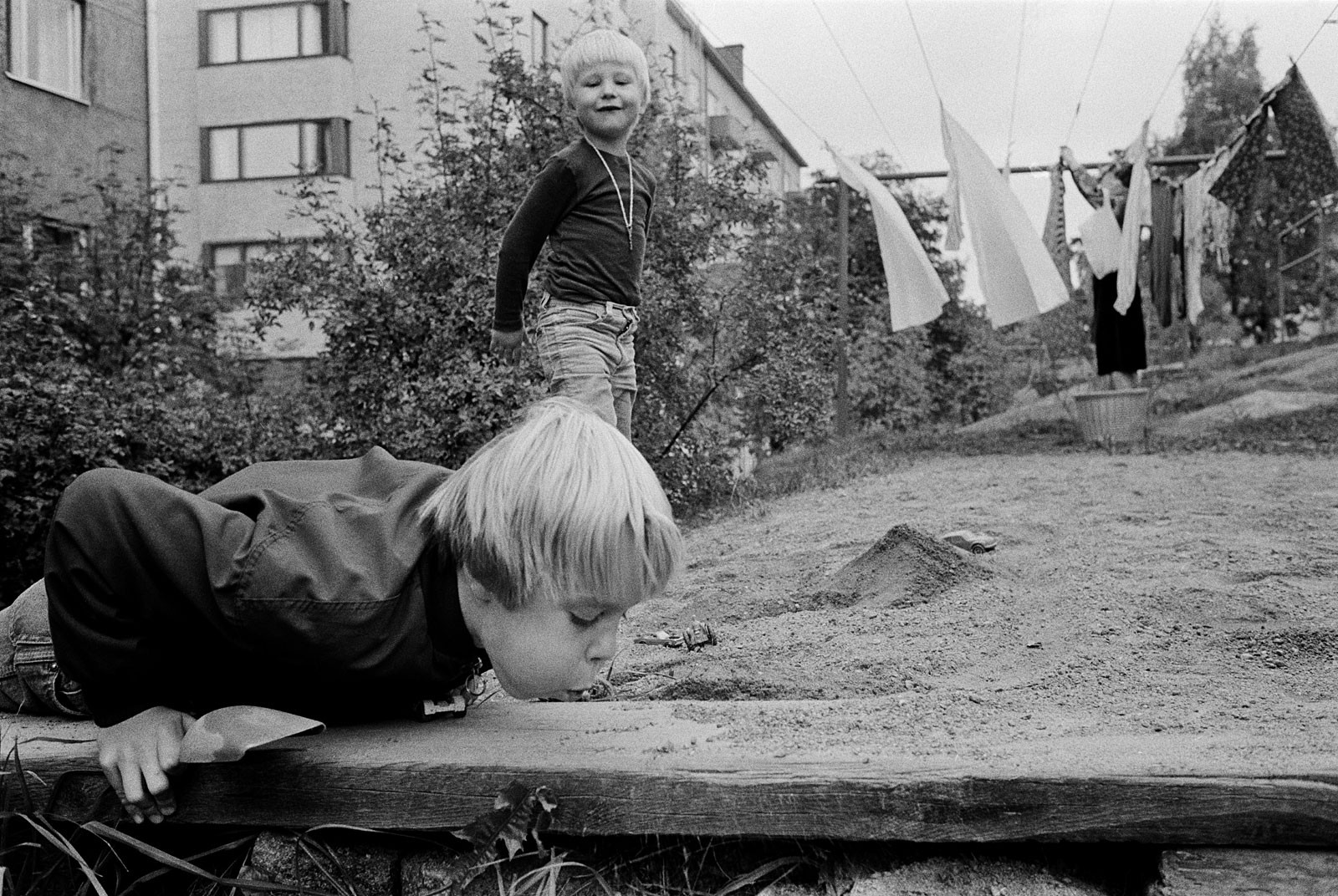 Picture browsery
Please note that customer service is closed in July and August. Have a wonderful summer!
Are you looking for a picture of your street during your grandmother's days or a snapshot of the playground where you used to play? The City Museum's collection has almost one million photographs of Helsinki and the everyday life of its inhabitants from the 1860s until today.
The easiest way to browse the pictures is the Finna service. The museum has already published more than 30,000 photographs in it, and more photos are added all the time. Finna also contains lots of other things to study, such as art about Helsinki, photographs of items, posters, advertising logos and building history information. Photographs published in Finna may be downloaded and used freely as long as Helsinki City Museum and the name of the photographer are mentioned. If you are unable to find a photo you are looking for on Finna, contact the museum's Picture archives.If you want a photo printed as a large poster or if you need a print-quality file, you can order it conveniently using the form below.
You can also visit the Picture Browsery to study photos. The Picture Browsery is located at the Helsinki City Museum at Aleksanterinkatu 16. At the Picture Browsery, you can study photos during the opening hours of the Museum using the Finna online service and, to a limited extent, also as prints. If you would like to look at specific material or you need other photo archive services, you must book an appointment and reserve the material in advance. Appointments can be made for the following time slots: Tue 10 a.m.–3 p.m., Wed 10 a.m.–6 p.m. and Thu 10 a.m.–3 p.m. Book an appointment and material using the online form at least three business days before your visit.
See also the price list and terms of use of the photographs and classification of photographs according to subject.
Helsinki City Museum, Picture Archives
Tel. +358 9 3103 6497
kuvakokoelmat@hel.fi
Photograph order